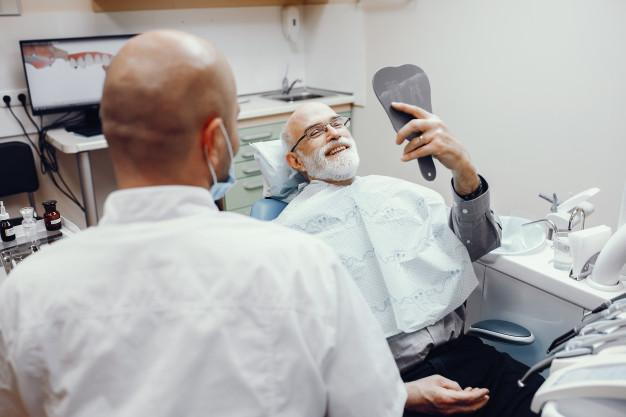 One of the therapies for replacing missing teeth is a dental implant. It has become a typical therapeutic option in dentistry for the treatment of whole and partial edentulism. Dental implants have several advantages over standard fixed partial dentures. A dental implant is an alloplastic structure inserted into the oral tissues beneath the mucosa and/or periosteum, as well as within or through the bone, to provide retention and support for either a permanent or removable dental prosthesis.
Per-Ingvar Branemark, a Swedish orthopedics physician, pioneered dental implants in 1952. They are now regarded as the gold standard in dentistry for the prosthetic replacement of missing teeth. A dental implant is a surgical device inserted into the jawbone and allows the bone to integrate with it over time. A dental implant is a prosthetic tooth root used to replace the root of a lost tooth. This "artificial tooth root" then holds a new tooth or bridge in place.
What are the dangers, difficulties, and issues associated with a dental implant?
There are always some dangers and potential issues with any surgery, whether for the patient or the success of a dental implant. To guarantee that a patient is healthy enough to undergo oral surgery and heal correctly, careful planning is required. Bleeding disorders, infections, allergies, underlying medical conditions, and drugs, like any other oral surgery procedure, require careful consideration before treatment. Fortunately, the success rate is relatively high, and failures are frequently caused by infection, dental implant fracture, overloading, damage to the surrounding area (nerves, blood vessels, teeth), the incorrect placing of the dental implant, or low bone quantity or quality. Again, careful preparation with a trained surgeon can assist in avoiding these issues. After the necessary healing time has passed, a second attempt to replace a failed dental implant can often be made.
What is the price of a dental implant?
The price of a single dental implant varies based on where you live and who does the treatment. A single dental implant might cost anywhere between $3,000 and $4,500. This price includes the implant procedure, as well as all of the components and the implant crown.
Who are the dentists who specialize in dental implants?
Any licensed dentist can do implant surgery as long as it follows the standard of care and is in the patient's best interests. Dental doctors who routinely perform surgery within the jawbone are ideal for implant surgery because implants are surgically inserted in the jawbone.
The implant crown, which the implant will support, will be placed when the implant has fully integrated into the jawbone. A regular dentist or a prosthodontist usually performs this procedure (a dental specialist focused on artificial tooth replacement).
Without question, implant dentistry has increased the number of treatment choices available for replacing single and numerous lost teeth with long-term stability and contributing to better oral health.
Dental implants have become a popular tooth replacement option because they are both conservative and predictable, with success rates approaching 98 percent.